SURE THING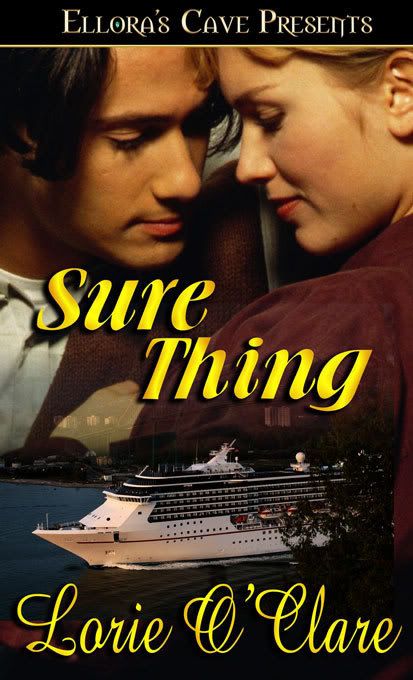 Joanie Showalter planned her very first cruise along the coast of Alaska. What she didn't plan on was taking it alone. But when her husband quickly files for divorce, and then moves in with his secretary, the last thing Joanie is going to do is let him have the cruise tickets so he can take his bimbo girlfriend.   
Joanie also didn't plan on being stranded in Seward, Alaska when the tour van leaves without her. Her situation grows even worse when an old Inuit woman accuses her of intentionally wearing a sex charm and seducing her grandson. The woman yells at her in her native tongue, and its impossible for Joanie to explain that she bought the turquoise necklace on the ship. It's not magic—or is it?  
Corbin Silver was raised to treat women with respect. He would never openly make passes at a lady simply because she's distractingly beautiful. But it's not every day a gorgeous woman is stranded in his home town, and believes the necklace she has will make him lust after her. This is too good of an opportunity to pass up. After all, everyone is just waiting for them to strip naked publicly and have sex. 
He is a gentleman though, and Joanie is stuck without her credit cards or luggage. It's only good manners to insist on putting her up at his place while she's here. He plans on taking advantage of this silly superstition and sexually teasing and torturing her in every room of his home. After a few days though, he knows magic or not, he doesn't want Joanie to leave. More so, Joanie is struggling with the same attraction. Maybe magic brought them together, but if it's true love, there is nothing stronger to keep them together.